Products Catalog
Products >

Brief introduction:
The a-bike is a revolutionary new folding bicycle that breaks new ground in the areas of weight, folded size and design. Weighting in at just 5.5 kg, this ultra-portable folding bicycle is the lightest in its class. By utilizing quick release clamps, fold and unfold only takes 15 seconds. Its key advantage is true portability. It can be easily carried on public transportation network, and its compact size allows for easy storage. The a-bike can attain normal speeds without having to pedal any faster than with an average large wheel bike. Another key selling point is the totally enclosed chain system. A commuter does not need to worry about dirty trouser cuffs when riding as all the greasy parts are concealed.
Main material scheme:
Aluminium foldable frame, foldable pipe, aluminium alloy handle, aluminium brake hold, fore-and aft V brake, Tai Wan TEC brand chain, magnalium wheel, JianDa brand 1.95 inch outer tyre, MeiZu brand inner tyre, high elastomeric colorful cushion.
Unfolding size: 100*70*43CM
Folding size:67*30*16CM
Features:
1. beautiful look:three-dimensional cool sculpture, FCT coat is able to endure abrading. A strong impact vision
2. handiness:Momentous break of the materials,light and convenient
3. convenience
4. facility:it just takes 10 seconds to fold without any help of tools.
5. celerity:good driving system,and save strength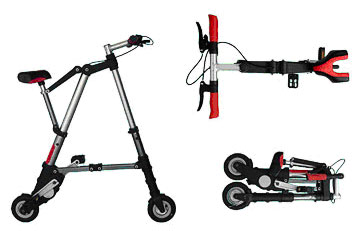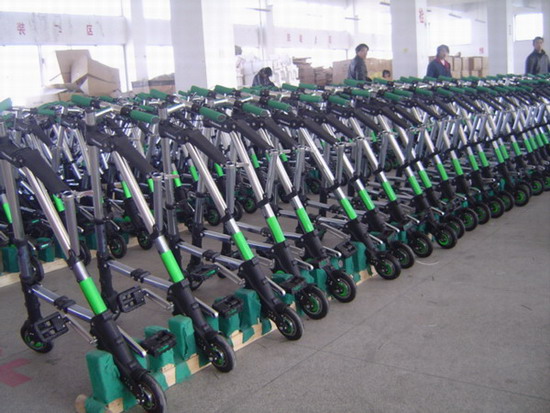 Copyright © 2005-2008 China Blue Ocean Extreme Sports Co.,Ltd.
All Rights Reserved. Powered by
hi-eweb.com