Products Catalog
Contact Us
Thank you for visiting the Powerskip.net web site. This page provided can be used to source contact details for all our main business and service centres.
Company: China Blue Ocean Extreme Sports Co., Ltd.
Address: YuFeng Building, No.388,FengTan Road Gongshu District Hangzhou City,ZheJiang Province,China
Zip: 310012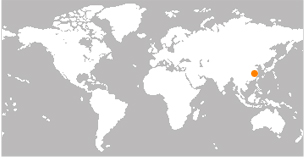 We are professional Powerskip, Wheelman ,Gasoline skateboard ,Aquaskipper, a-bike , Skateboard. manufacturer in China. If you need more information,please email us.
Please note any inquiry will be replied within 24 hours in the working days.
But we have failed for many times to send our reply to the following Server Hosts: @bellsouth.com; @seznam.cz; @wp.pl; @op.pl; @bipond.com; @bigpond.net.au
@bigpond.com.au; @sbcglobal.net; @inbox.lv; @bk.ru; @mail.ru; @mail.bg, etc.

If you didn't receive any reply in longer time, please try to use other Server, or a fax, to send us your inquiry again. Thank you.
Copyright © 2005-2008 China Blue Ocean Extreme Sports Co.,Ltd.
All Rights Reserved. Powered by
hi-eweb.com