Products Catalog
Product > Powerskip >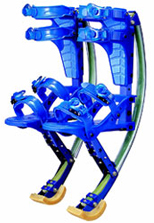 First came the roller skates followed by the skateboard then roller blades, well now the next generation is here with the all inclusive Powerskip! Much like the powerskip for adults but now made for the little people. Fun for the whole family! magine, you can take one step 2~3 meters and also jump 1~2meters high when you use it.Powerskip is the next extreme sport for kid's. Everyone will want a set of these jumping shoes, you will be the most popular kid on your block. Good for losing weight and a great form of physical exercise. Enjoy incredible height and speed with your powerskip.
Features:
Powerskip Kids Models:
F40: Suit weight (suit for 31~40kg, 66~88 lbs),
F50: Suit weight (suit for 41~50kg, 89~110 lbs ),
F60: Suit weight (suit for 51~60kg, 111~132 lbs),
Measurement: 63cm x 28cm x 32cm
N/W:4.2KG /Pair
G/W: 6.5KG/Pair
Color: red,blue,black
504 cartons /20 ' container
1064 cartons /40' container
Function:
It is the unique product that you may excise your whole body. And this product has already pasted many tests, and informs its many functions: to help the circulation of blood, to heighten stature, to reduce weight, to benefit your intelligence, to eliminate the hemorrhoids and so on.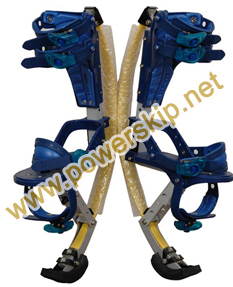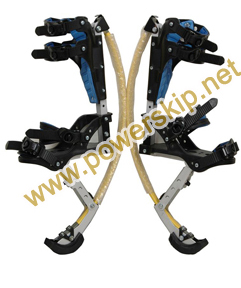 Copyright © 2005-2008 China Blue Ocean Extreme Sports Co.,Ltd.
All Rights Reserved. Powered by
hi-eweb.com